SUNMI T2s Device Helps Kopitiam in Digital Transformation Journey
As the official local distributor for SUNMI devices, NPN, a retail technology solution company is proud to be partnering with Kopitiam in their digital transformation journey. Kopitiam is one of the first F&B outlets in Singapore to digitise their operations with the help of our SUNMI T2s POS devices. With our POS devices, Kopitiam is able to streamline their operations and provide a better experience for their customers.
We are also providing maintenance and servicing support for Kopitiam's POS devices, ensuring that they can continue to provide the best possible experience for their customers. In the future, we will also be rolling out POS devices to Heavenly Wang outlets.
NPN is committed to helping businesses in Singapore digitise their operations and we are proud to be working with Kopitiam in their digitalisation journey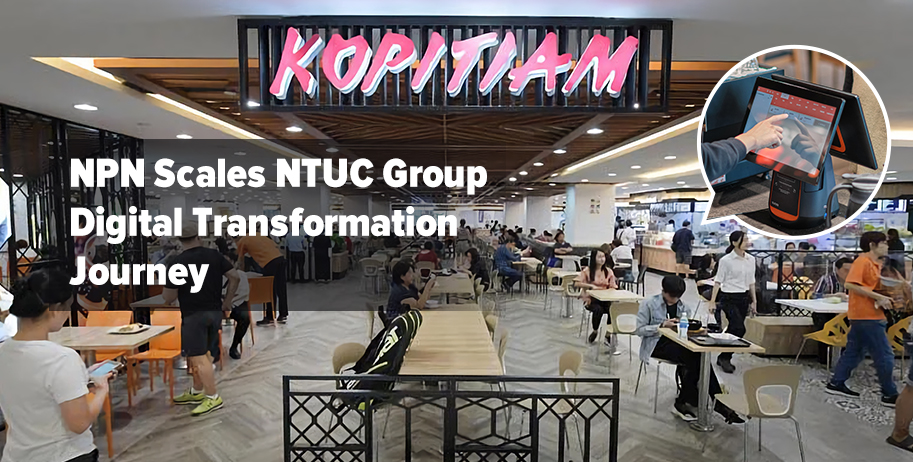 Kopitiam Digitizing Their Business with NPN
Kopitiams are a staple in Singapore, commonly found in almost all residential areas, industrial districts and business districts. Although most kopitiams are made up of small stalls or shops, some may resemble food courts. In a typical kopitiam, the drinks stall is usually run by the owner who sells coffee, tea, soft drinks and other beverages, as well as breakfast items like kaya toast and soft-boiled eggs. Kopitiams are a great place to gather with friends and family, and the prices are usually reasonable. Whether you're looking for a quick caffeine fix or a leisurely meal, kopitiams are worth checking out.
Kopitiam decided to improve their business by digitizing their operations. NPN was chosen to assist with the digitization process because of its experience in the field. Our company has successfully digitized many businesses, and Kopitiam is confident that NPN can help them improve their operations.
Kopitiam and NPN Partnership Enhancing Customer Experience
As a leading provider of RetailTech (retail technology) solutions, NPN is proud to be partnering with Kopitiam to help them accelerate their digital transformation. Our state-of-the-art POS devices are designed to provide a faster, smoother and more efficient customer transaction experience – something that is crucial in today's fast-paced retail environment.
Kopitiam is also benefiting from our cutting-edge Analytics and Big Data capabilities, which are helping them to better understand customer behaviour and preferences. This, in turn, is allowing them to enhance their service offerings and better meet the needs of their customers.
The new SUNMI POS device has helped Kopitiam, who is under the NTUC group, to roll out promotions and incentives for their customers. This has allowed Kopitiam/NTUC to digitalise their efforts and reach out to more customers, enhancing their customer experience. NPN, being the official local distributor of SUNMI POS devices, provides support services such as maintenance of the device and any onsite or online servicing needed by them.
Our professional support team takes care of it. NPN is a retail technology solution company that provides retail solutions. We are experts with new retail and technology and understand the retail business very well. We use technology to help retail businesses.
How NPN's Approach to Digital Transformation Can Provide Personalized Solutions for Your Business
NPN offers a wide range of Sunmi hardware devices as well as retail solutions that can help retail businesses to operate more effectively. We also provide shipping and logistics services, as well as onsite and online support, to our partners across Singapore. Our goal is to provide our partners with the tools and resources they need to be successful.
NPN provides companies with retail solutions that aim to eliminate pain points and increase efficiency. Our approach to digital transformation focuses on technology in order to provide personalized solutions for our clients. If you are interested in learning more about how we can help your business, please do not hesitate to contact us. We would be more than happy to discuss our services with you and help you take your business to the next level. Thank you for considering us!
Our Reader's Appreciation
Thank you for reading this blog! As an appreciation for our readers, you can collect a $2 GrabFood voucher here: https://www.retailtechnpn.com/sg/bp13 Please help to like, share, and leave any comments you have below. Stay tune for more of our blog content. Thank you!