Augmented Reality in Product Packaging
For most of us, the packaging is something that we throw away after we have used the product.
However, from the marketing point of view, the packaging is a wealth of opportunities that can be smartly used to make us buy the product in the first place.
Packaging is no longer just a fixed physical product. It can now be a gateway for new experiences, new ways to tell brand stories, to connect with and educate customers.
Augmented Reality Packaging expands the potential experience of a label to be so much more than what is known to be conventional. Allowing consumers to access more information than could ever be placed onto a packaging component or label before, thanks to its practically limitless digital capabilities.
Exploring the world of Interactive Packaging will step up your marketing to the next level, with all new Digital Solutions that will enable you to place your content directly into the consumers hands.
Challenges of Product Packaging Design
The only problem is that for all this variety of marketing opportunities, product packaging is just too small. No matter how you decrease the font size, there is still a limit to what you can put on your product packaging.
Luckily, we now live in the 21st century when technology serves the purposes of any industry, marketing included.
Augmented reality gives your packaging a completely new dimension that is virtually limitless.
With augmented reality for packaging, you can enhance your marketing campaign with all sorts of digital content, from text and graphics to videos, animations, and interactive games.
Advantages of Augmented Reality for packaging
Innovate your customers' shopping experience
Implementing augmented reality for packaging grabs your customers' attention immediately. People can forget about the products they saw, but they won't forget about their experience interacting with them.
Increased customer engagement
Your product packaging can open the door to exciting experiences if, for example, you hide an AR-based mini-game behind a QR code.
In addition to entertaining customers and creating that "wow" effect, the game can be designed to encourage more sales.
Flexibility and adaptability to change
One massive advantage of AR for packaging is an excellent scale of flexibility. With traditional packaging, you won't be able to update its content without redesigning and reworking the whole thing. With AR, you can easily update the content, messaging, promotions, and other types of content.
Viral marketing opportunities
Viral marketing is based on our natural desire to share an outstanding experience with others. Augmented reality for packaging is capable of creating an experience that is bound to trigger such desire.
Appeal to millennials
Today, millennials are considered the most economically active generation, thus focusing on that user audience often proves exceptionally effective. In this respect, implementing hi-tech marketing will be a smart move, as this is what attracts millennials and fits their mindset.
Stand alone from competitors
Augmented reality for packaging gives a competitive advantage to distinguish the brands to their audience. It is especially devastating that marketers always compete with one another and make their products better.
Ways to Add Augmented Reality in Your Product Packaging
1. Add AR Game to Your Product
Launch limited-edition or special edition campaign

Make product/packaging design look less boring

Put creativity into packaging design

Hide and offer discount or promo code in game play

Turn your brand into a game play to promote
EXPERIENCE IT YOURSELF!
Step 1: Scan the QR code with your mobile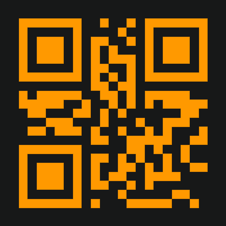 Step 2: Position your camera over this image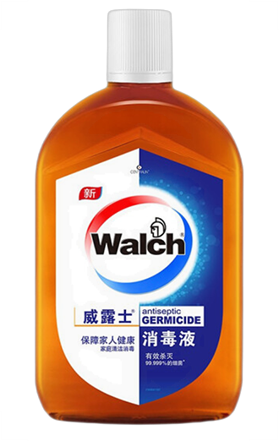 2. Make Your Products Come to Life
Educate customers on your brand through interactive AR:
Tell the story of its origin

Show how the product is used

Learn how the product is produced

Highlight special features
3. Make your product presentation stand out from others
Show to your customers that your brand keeps abreast with modern innovation

Add 3D Interactives to Your Product

Allow customers to spend more time interacting with your products

Add different animations, videos, audio, actionable links and 3D objects

Personalised the interactives for your products according to campaigns

Convey additional information about your products that cannot be known from the packaging

Display exclusive promotions and activities
EXPERIENCE IT YOURSELF!

Open your QR code reader with your mobile and scan over this image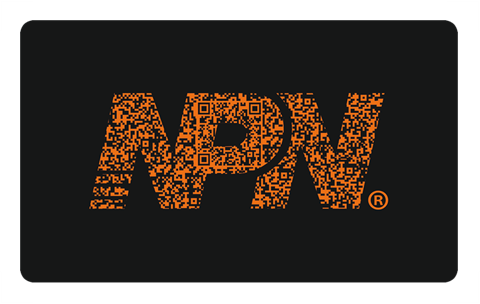 NPN Tech – Leading Tech-Enabled Marketing Solutions Partner
At NPN Tech, we go beyond being a technology company. We are the leading tech-enabled marketing solution partner, leveraging cutting-edge technologies such as AI, AR, MR, XR, Volumetric video and Holographic. We are committed to drive industry transformation through innovative approaches. In today's highly competitive landscape, we create innovative solutions that empowers businesses to differentiate themselves and leave a lasting impact.
We create fully immersive and highly interactive Augmented Reality (AR) experiences that allow users to explore digital content seen in the virtual and physical world. Interested to know how you can use Augmented Reality experiences for a unique consumer experience? Have a chat with our expert Today! https://www.retailtechnpn.com/sg/contact-us/
References:
1. Anastasia Morozova, 'Augmented Reality For Packaging' accessed 7th February 2023, https://jasoren.com/augmented-reality-packaging/
2. Veronika Petrenko, 'How to Use the Augmented Reality for Packaging: Step-by-Step Guide, 1st August 2020, accessed 7th February 2023,
https://wear-studio.com/augmented-reality-for-packaging/