NPN Help Cheers Elevate Customers Payment Experience
NPN, as SUNMI's official distributor, provided Cheers with an upgraded POS kiosk system – SUNMI K2 Mini. Both working together to create better digitalisation around the future of retail and reimagining how consumers shop and pay seamlessly and conveniently.
The Partnership Builds a Seamless Checkout Experience
With over 160 Cheers and FairPrice Xpress outlets, you'll find Cheers in every corner of Singapore, and even at all the Esso Service Stations. With the simple goal of helping consumers save time and elevate experience convenience to a new level.
Ms Elaine Heng, CEO of Retail Business, FairPrice Group said, "FairPrice is constantly innovating to develop new concepts to enhance the shopping journey for our customers."

The collaboration with NPN on the SUNMI Self-Kiosk enables Cheers to offer consumers even greater convenience and ease through a seamless shopping and payment experience. Not only does this innovation elevate the customer experience, but it is also another step forward in line with Singapore's digitalisation efforts towards a Smart Nation.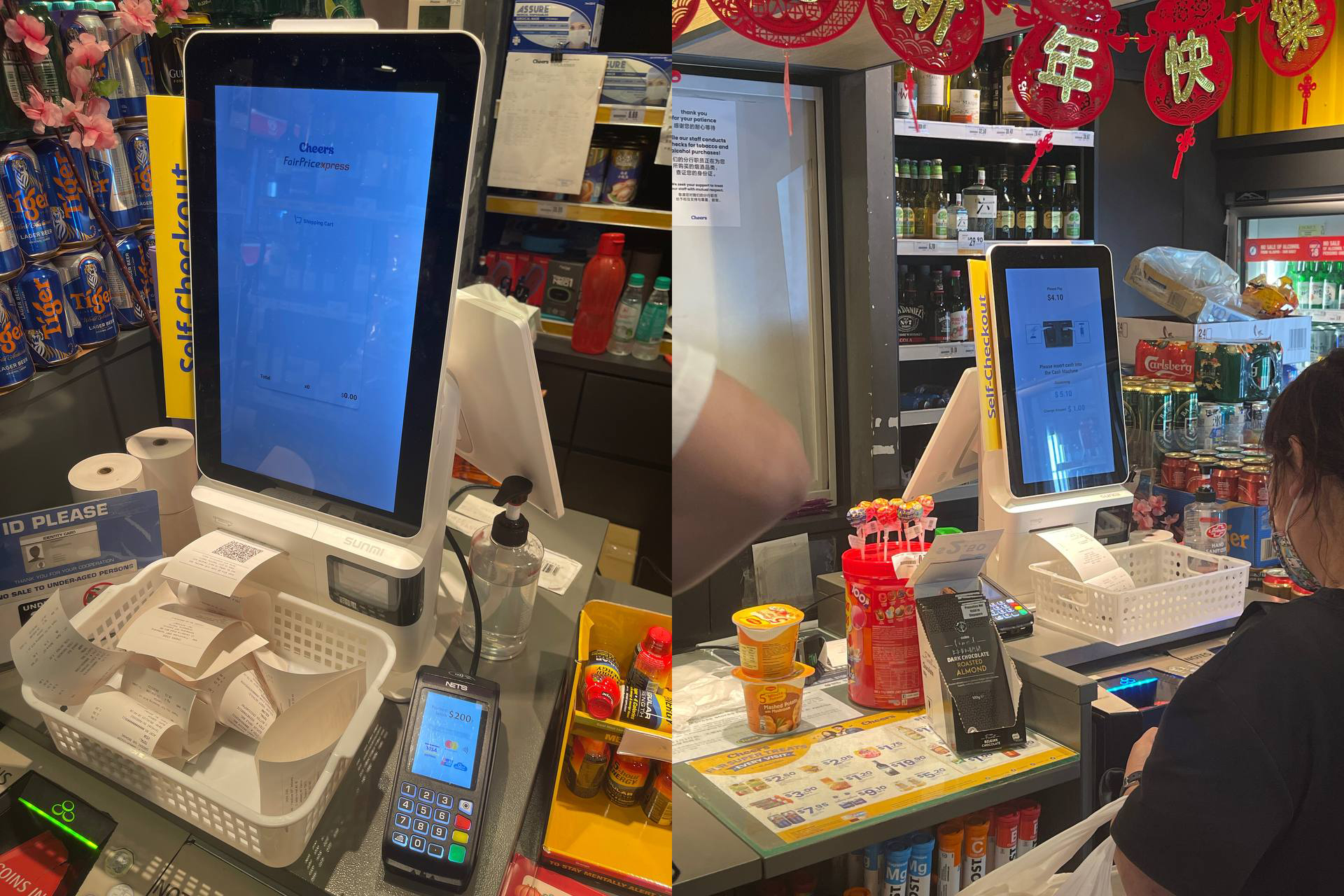 SUNMI K2 Mini – For a More Compact Self-Service Experience
Cheers now uses SUNMI K2 Mini, a kiosk for stores of any size. With its fully integrated design and only half the size and weight of a traditional self-service device, K2 MINI (ReX Flix) is suitable for any store, including small ones.
Faster scanning process
Scanner is tilted forward for easier scanning. It also supports payment through QR codes, for a full contactless experience. (*Require software application support) Built-in 3D structured light camera for face recognition usage.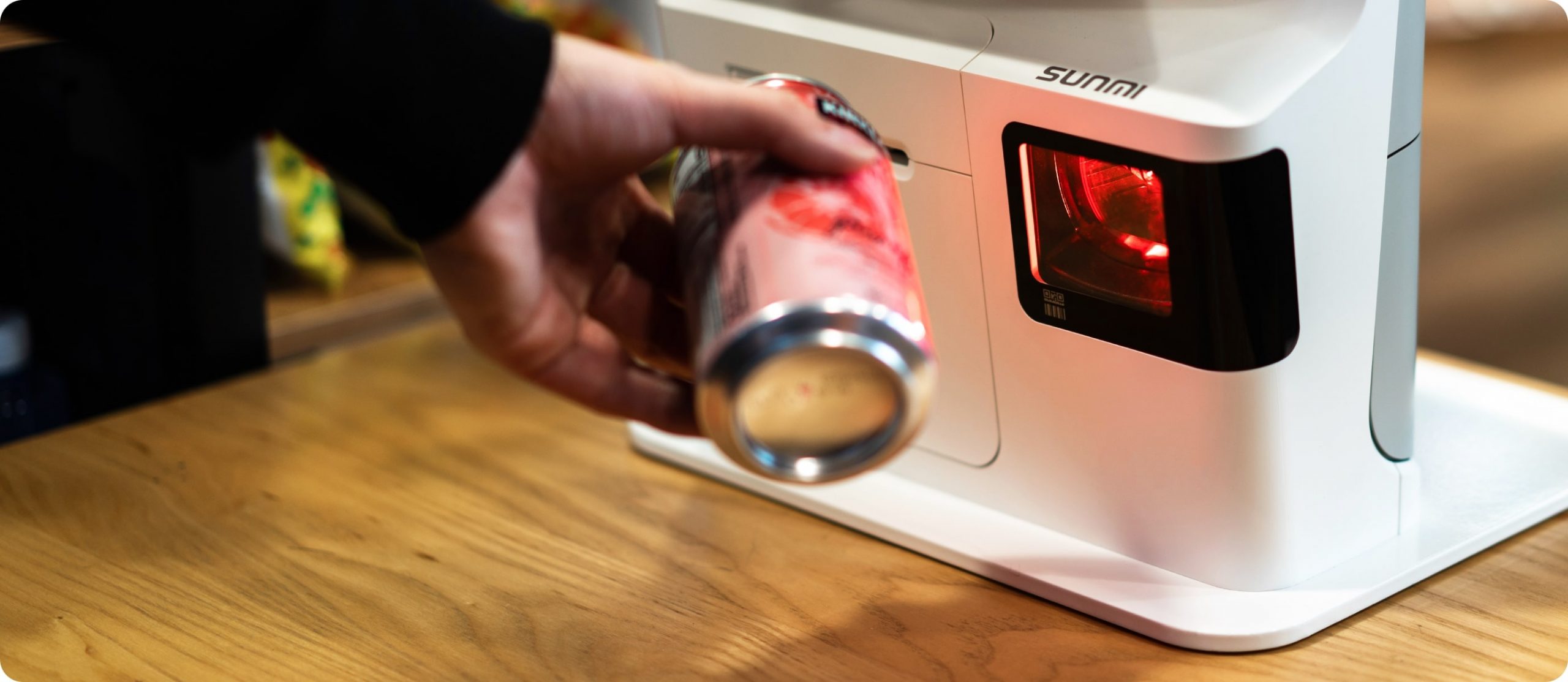 Supports receipt printing
SUNMI K2 MINI can print a receipt of the transaction for your customers to keep track of their purchase.
Enhance customers' checkout experience
Audio prompts help accelerate the self-checkout process and can guide the customer through the transaction.
Optimize your staffing
During off-peak hours, when your store is not fully staffed, let your customers self-transact and use in unattended mode. In rush-hours, switch it to attended mode for your salesclerk to assist customers and ease the checkout process even further.
NPN – 2022 SUNMI Top Performing Distributor
We are the official SUNMI distributor with an extensive range of smart IoT devices for retail, restaurants, logistics and across all other industries. Our aim is to provide our partners with the tools and resources they need to adopt digitalisation and operate efficiently.
You will be backed by a professional local support team that is equipped with SUNMI android devices' knowledge and skills to increase your business efficiency. We also take care of all maintenance and services before, during and after any purchase of SUNMI android devices. Contact us to get the best android device to improve your business operations and processes!