Changes in Consumer Behaviour and Trends Today
What is Consumer Culture?
Consumer culture (which is essentially made up of consumer behaviours and trends) or consumerism, is a material culture facilitated by the market, which encourages the acquisition of goods and services, while creating a particular relationship between the consumer and the goods or services he or she uses or consumes.
The History and Evolution of Retail Consumption
Consumption was unheard of in the olden days as humans were self-sufficient. They made stuff from the materials around them, and fed themselves with food and meat they grew, reared or hunted.
Soon, there arose the problem of what to do with surpluses. The barter system was thus created many centuries ago before money was invented. A hunter who had more meat than he required could trade some of his excess meat for some vegetables with a vegetable grower.
While this system typically involved people living the same area, common marketplaces were soon created naturally because people started coming together to sell their goods and services. This was known as "Simple Consumption".
Some shrewd businessmen decided to ride on this rising wave. They started buying batches of unique goods, marked up the prices and sold them to other villages without these goods. No extra goods were produced in this process.
This trend soon attracted others who began selling the goods to other states in the country as well as overseas. These businessmen were now known as traders.
Capitalists who had more money began to leverage on this popular rising trend by paying and providing traders with better transportation tools such as cars and ships.
Back in the various marketplaces, errand runners were engaged to purchase goods and services directly from the original sellers. Such acts resulted in higher profit margins and more marketplaces being set up within the individual villages which attracted consumers.
In fact, this same consumption cycle is being repeated in the 21st century. In the past, daily necessities had to be purchased at retail stores located in the city centre. Stores like 7-11 and Cheers were set up near residential areas to attract those who live nearby. However, these stores tend to carry a smaller product range and are pricier than those sold in marketplaces.
As technology became more advanced, e-commerce merchants won the hearts of consumers who owned computers equipped with internet access. Today, people no longer need to visit marketplaces, the city centre or go downstairs to buy consumer goods as they can now simply order all they want on the internet in the comfort of their homes.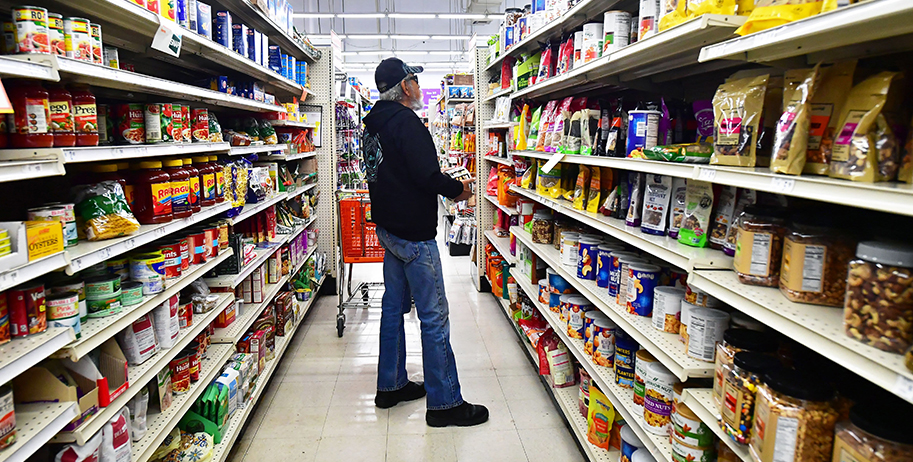 Selling Frequency
In the past, marketplaces only open once a month (known as "Market Day"). As more villages participated in the practice, the number of opening days saw an increase. People could now sell and buy goods/services on a daily basis. One such example is the 24 hours-operating convenience stores which offer consumers a chance to buy things anytime and anywhere.
Consumers in the 21st century can now sell and buy on the go immediately as they head out for work, in the midst of work, on their way after work, and even when using the bathrooms with deliveries being made in as quick as an hour, thanks to advanced smartphones, mobile and logistic technologies!
Closer Connection between Merchants and Consumers
Due to the ever-rising popularity of platforms such as Facebook, Instagram, Tiktok, television, movies, games and the like, merchants and consumers can now connect with each other via in-app and platform advertisements.  Be it in the past or the present, people tend to gather and follow where the crowds go (traffic!), and where convenience is present (ie. People visiting marketplaces in the past and visiting popular retail platforms in the 21st century).
Money Never Sleeps – The Future
Today's retail industry is more dynamic than ever as consumer habits are getting more and more fragmented and disordered. Consumers are now spoiled with many platforms and choices but at the same time, the diluted market also makes it time-consuming to search and compare for the best prices and deals one can get. Undeniably, convenience is the key factor in everyday transactions in the 21st century.
According to the historical retail business cycle, instead of searching on e-commerce websites, the next business activity phase should be one that not only blends in with one's online habits, but also one that is able to do so right from where people are currently located as well as where the goods are. By bringing purchase options directly to the consumer, this concept makes it possible for consumers to see something at this instance and purchase it in the next moment.
Merchants in the 21st century are striving to simplify the process by eliminating the tedious searching one needs to do when it comes to retail shopping. By simply scanning an available QR code or snapping a retail object, consumers can place an order via the best deal or a retailer of their choice and have it already delivered to their doorstep when they reached home.
One great example is the advancements of mobile technologies which are increasingly influencing every stage of the consumer's shopping journey — from personalised promotions prompted by "last browsed" in apps to scanning QR codes in-store for product descriptions and price checks, and even payment capabilities that offer checkout options beyond waiting in line.
The way consumers make purchasing decisions has indeed dramatically evolved in the 21st century. While traditional methods remain largely in use in today's retail marketplace, it is also clear that consumers no longer need to search e-commerce websites tediously for what they need.
All they need to do is stand in stores and use their smartphones to scan a code or snap a picture and viola, they can simply search for the same or similar products they hope to purchase while on the go. Not only that, they can also compare prices, read product reviews, and look out for online retailers who can deliver products directly to them on the same day on their way home after they placed their order.
How exciting it will be to snap a picture of a lamp you saw in a window display, and being given different retail options on your smartphone where you can purchase it on the go or on your way home, and seeing the item at your doorstep within the next few hours or next day. Now, you get the idea.
The time saved from browsing through thousands or millions of products not only makes it easier but also more likely for people to engage in retail shopping activities more often! Not surprisingly, this is one of the concepts that the retail industry has been striving for.
With the introduction of metaverse (a persistent online virtual environment that incorporates a broad range of Internet functions) recently and its trending popularity now and in the future, the products consumed do not necessarily need to be physical goods and services in real life.
This means, the consumption scene can also be combined with NFT (Non-fungible token), AI (Artificial Intelligence), AR (Augmented Reality), robots as well as a variety of other existing and upcoming technologies to unlock and realise the potential of virtual product consumption in both the real and virtual worlds, in addition to physical goods consumption in the virtual world.
Thank you for reading this blog! As an appreciation for our readers, you can collect a $2 GrabFood voucher here: https://www.retailtechnpn.com/sg/bp1
Please help to like, share and leave any comments you have below. Stay tune for more of our blog content. Thank you!