Retail Reimagined: H&M's Orchard Flagship Store Unveils a New Era of Shopping
In a world where the boundaries between the physical and digital realms are increasingly blurred, Singapore's Orchard Road just witnessed a remarkable transformation at the hands of H&M. The retail giant's flagship store at Orchard Building recently emerged from a five-month-long hiatus with a captivating blend of style, innovation, and technology. H&M's endeavour not only reinvents the traditional shopping experience but also sets the stage for the future of retail.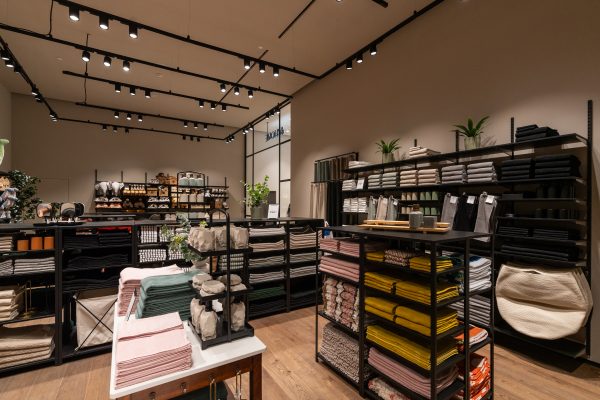 Augmented Reality: Where Shopping Meets Imagination
But the true star of this show is augmented reality (AR). H&M has embraced AR technology as a fixed feature within its Orchard flagship store. Customers are now welcomed by QR codes scattered around the store. Scanning these codes whisks you away to an AR world where fashion and technology collide.
In this immersive AR environment, shoppers can engage in a variety of activities, all designed to elevate the retail experience. H&M's garment collecting program is brought to life as customers learn about sustainable fashion practices. You can also embark on a playful journey to become a "recycling hero" through interactive games. It's an innovative way to educate and inspire shoppers while making their visit to the store unforgettable.
What H&M has accomplished in its Orchard flagship store is indicative of a broader trend in the retail industry. Shopping isn't just about picking out clothes anymore; it's about engaging the senses and the imagination. The integration of technology, such as AR, is no longer a novelty but a necessity. Why? Because customer experience is paramount, and technology is the key to unlocking new dimensions of it.
Fashion's Future: H&M's Orchard Store Blends Style and Technology
As Singapore's fashion scene evolves, H&M's bold move serves as a beacon of inspiration for other retailers. It's a reminder that the future of retail isn't confined to bricks and mortar. Instead, it's a fusion of physical and digital, a place where fashion, home decor, and cutting-edge technology converge.
H&M Home, another exciting addition to the Orchard flagship store, offers an experience that extends beyond clothing and into the realm of home decor. It empowers customers to transform their living spaces into unique expressions of style, showcasing a curated selection of furnishings and accessories that breathe life into their surroundings.
Beyond the product offerings, H&M's Orchard store exemplifies how retail spaces are evolving into immersive environments that captivate and educate shoppers. It's a testament to the idea that shopping is more than just a transaction; it's an experience to be savoured and remembered.
Real Axe: Your Experiential Technology Partner
At Real Axe, we are proud to be one of NPN's first solution providers, pioneering the field of experiential technology. Harnessing the power of augmented reality, mixed reality, extended reality, artificial intelligence, volumetric video, and holographic marvels, we understand the dynamic landscape of the retail industry like no other. Just as H&M's Orchard flagship store seamlessly merged fashion, technology, and imagination, we're here to help retailers across the globe do the same. Whether it's embracing augmented reality, enhancing digital elements, or crafting immersive experiences, we're your partner in making retail a captivating journey. Together, we'll redefine the norms and create unforgettable encounters that keep customers coming back for more.
As we conclude, H&M's Orchard flagship store's revival is a testament to the evolving landscape of retail in Singapore. It demonstrates that technology, particularly AR, is no longer an add-on but an integral part of delivering a memorable and engaging customer experience. If you're seeking to enhance user experiences, connect with us today and embark on a journey to unlock the full potential of experiential technology for your brand.